CME-created Sputtering Enhancement paper now published in JGR-planets March 15, 2012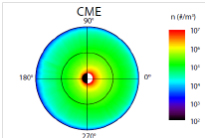 Thank you for supporting AGU publications.
Your order has been processed successfully. Use the login and password below to access your article. This link can be used for 50 accesses and can be forwarded to your colleagues. Additional electronic reprints may be purchased at any time.
The following code is both the login ID and password: 73755118
Click this link to access your article: http://www.agu.org/journals/je/je1203/2011JE004011/.
Back to DREAM Homepage